Industry 4.0 – already an integral part of our work
Digitalisation is making progress, which is precisely why we have already been relying on the digitisation of processes and consistent networking from order management through to production and right through to logistics for many years. As a result, we are fully able to quickly and reliably meet all of our customer's digitalisation requirements.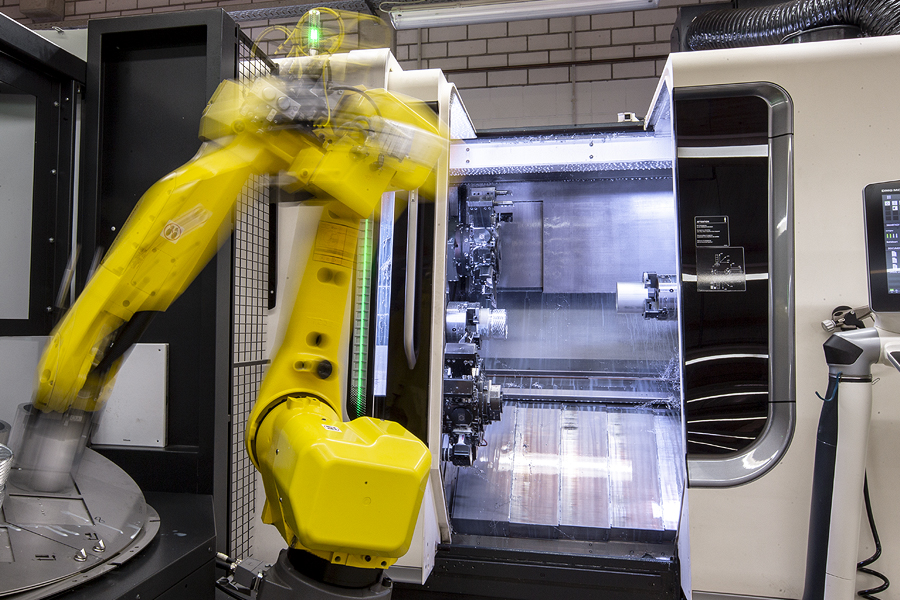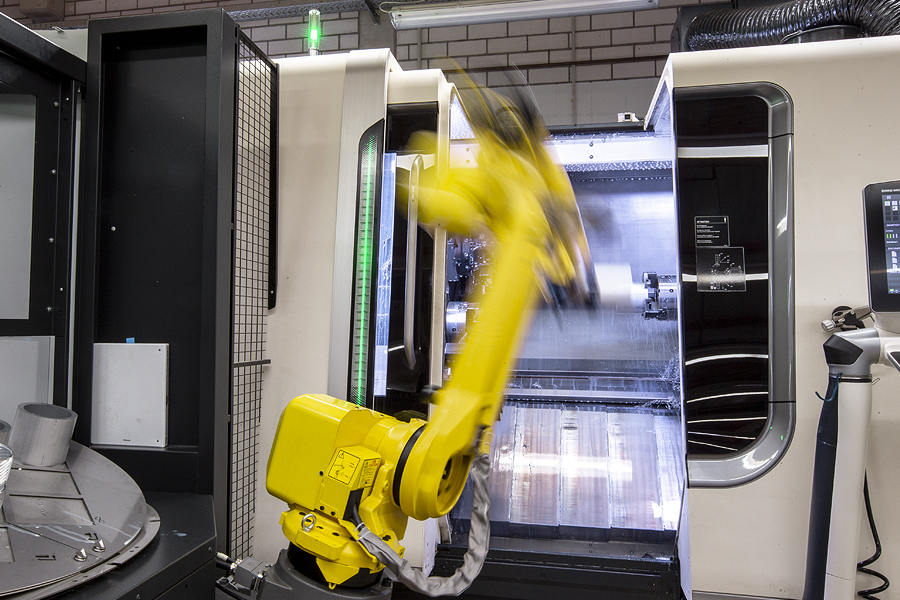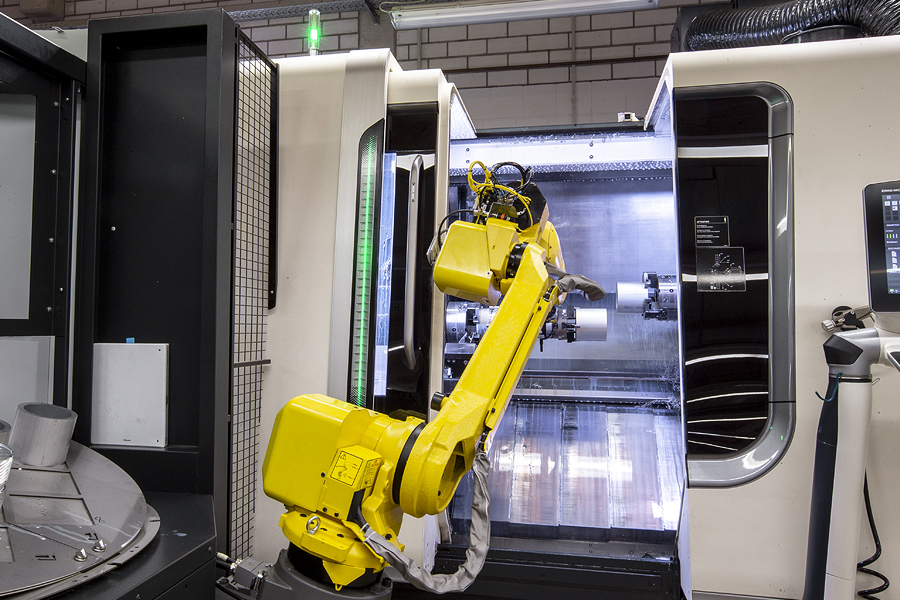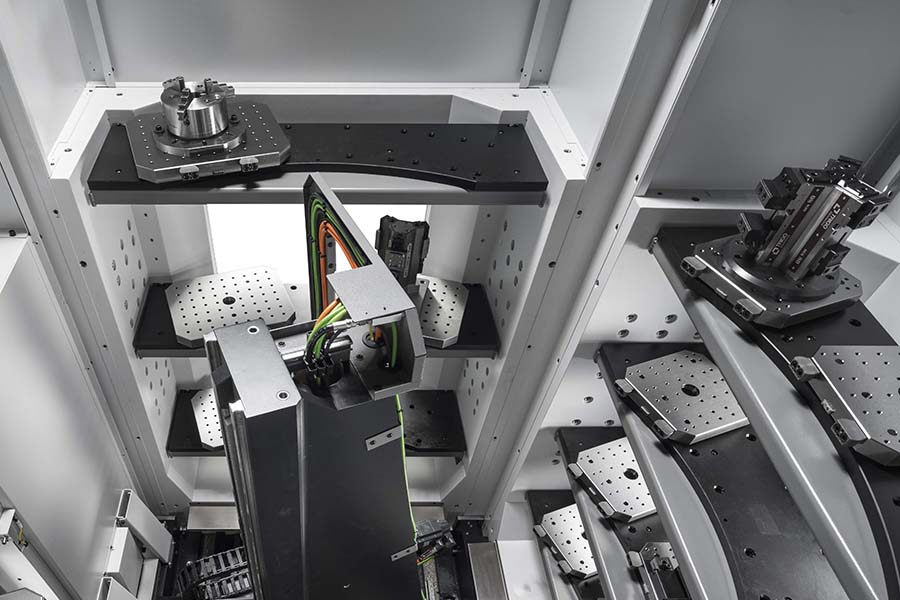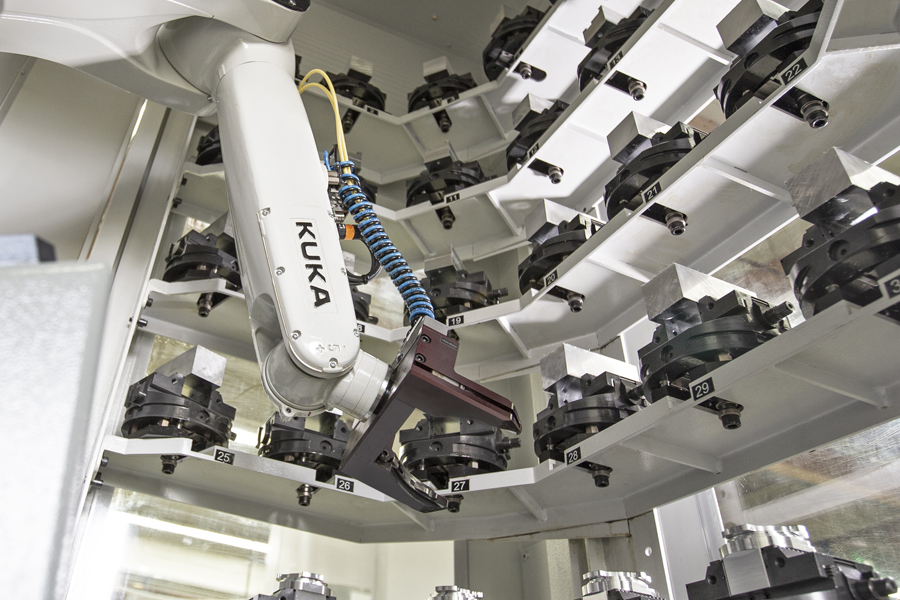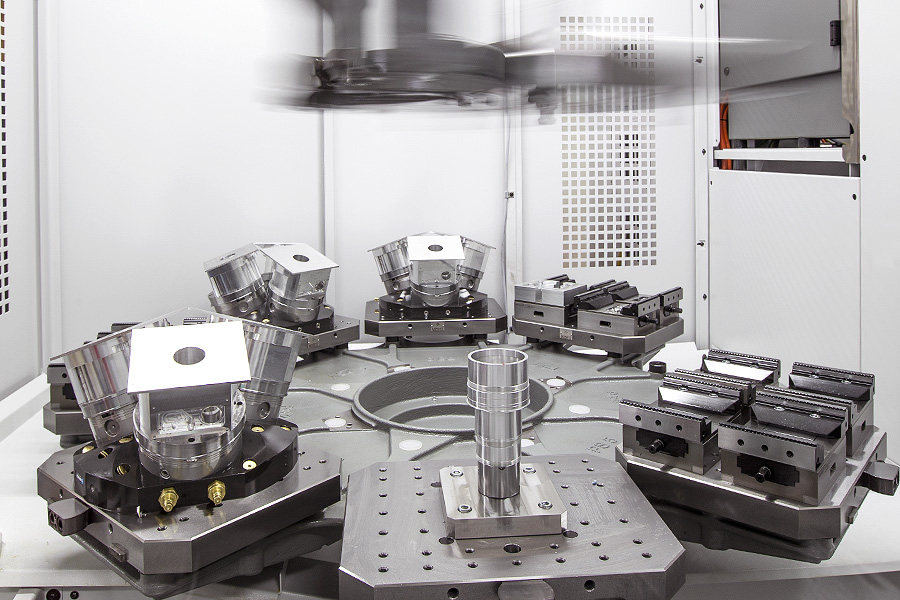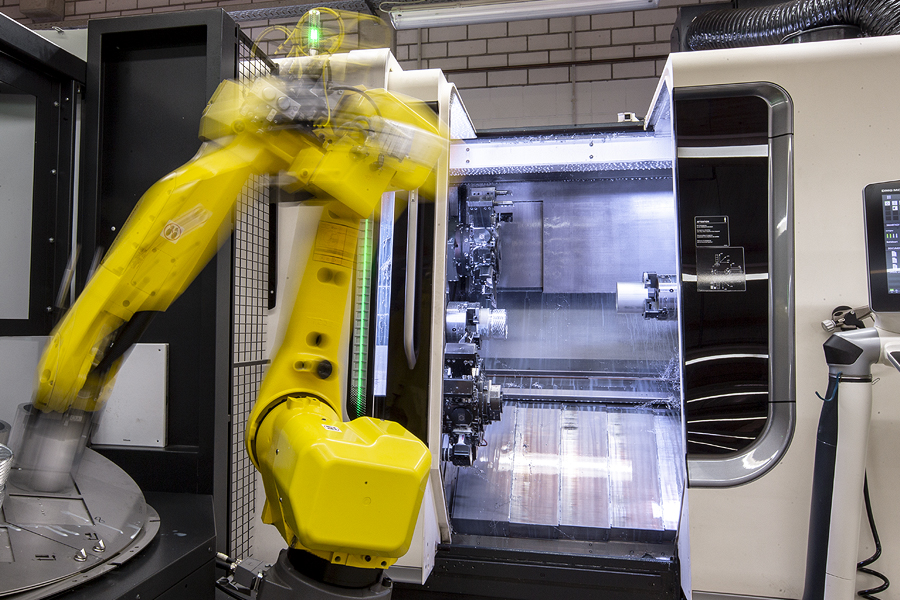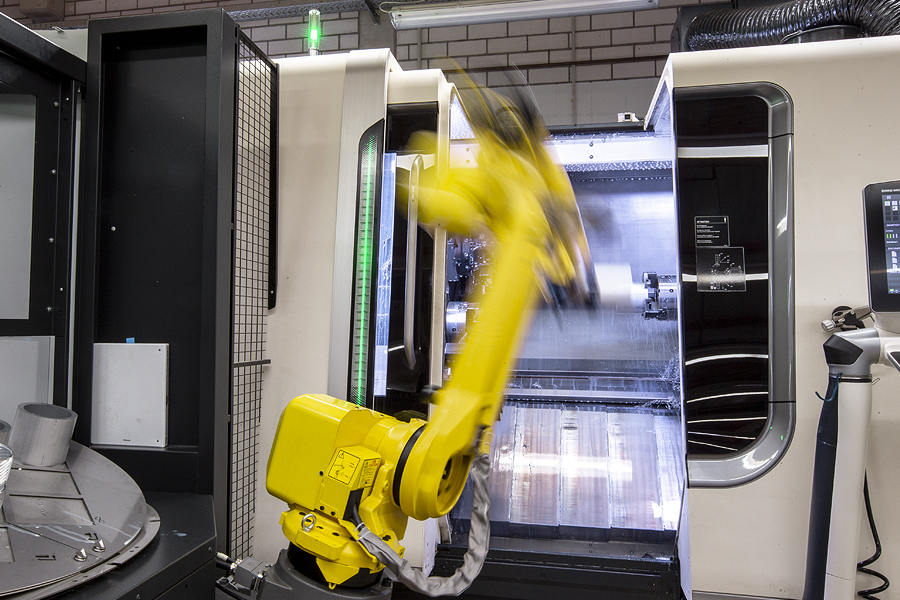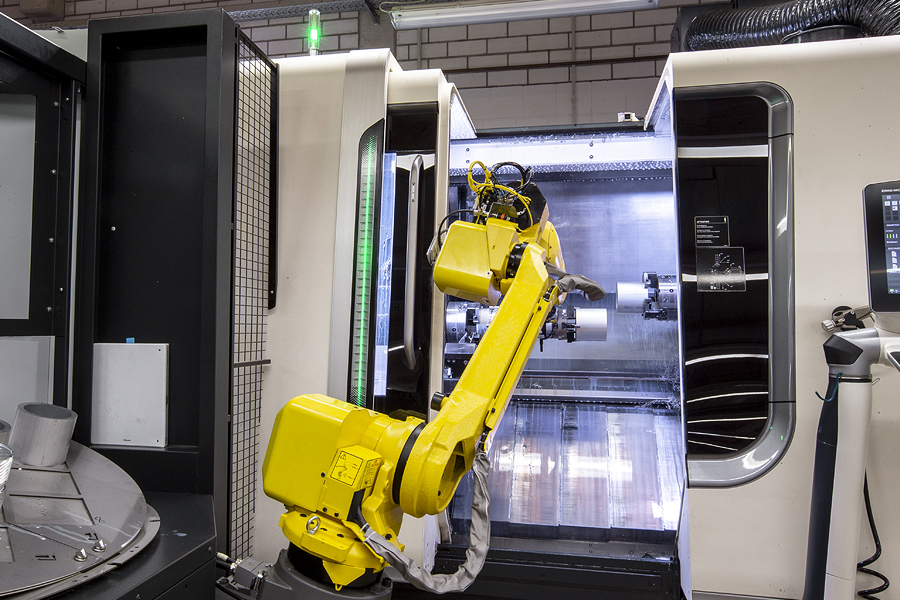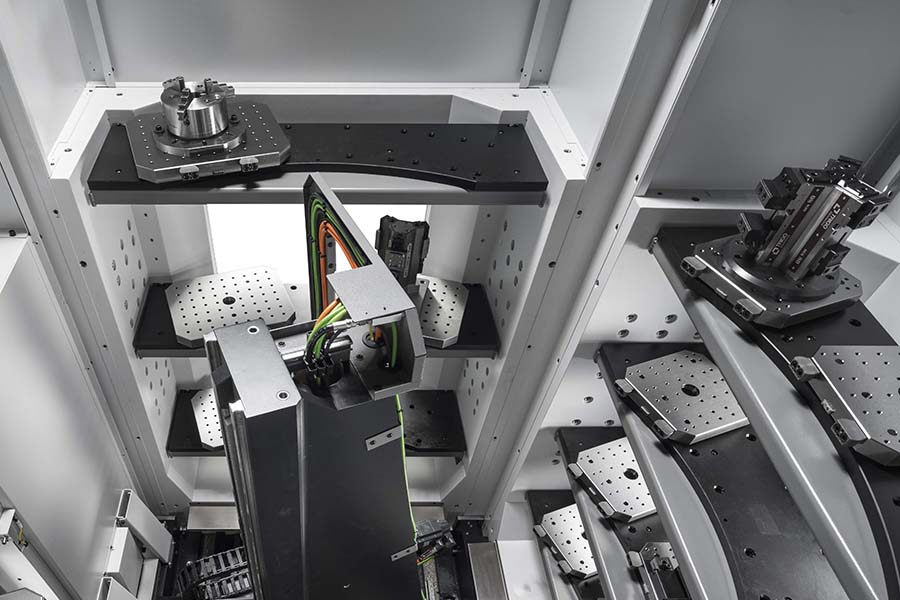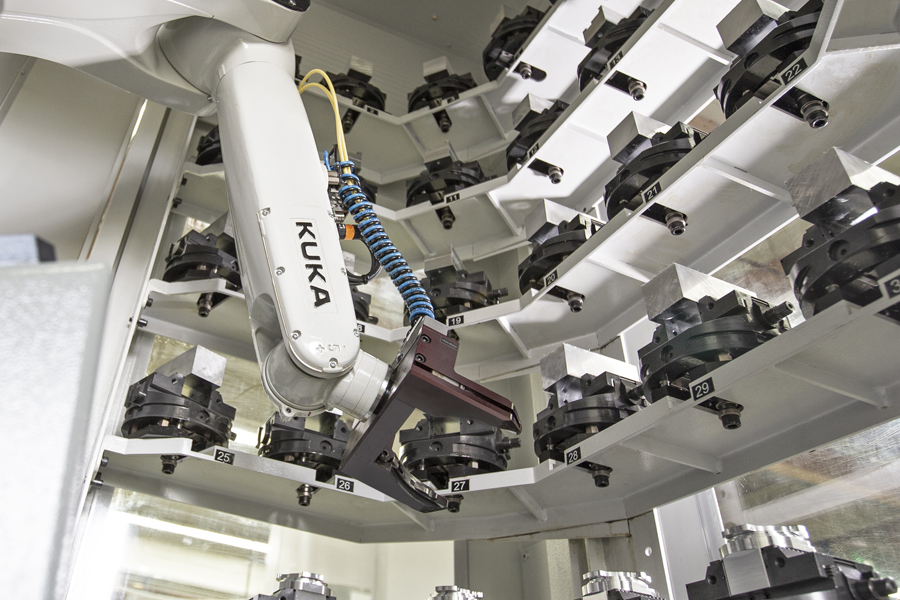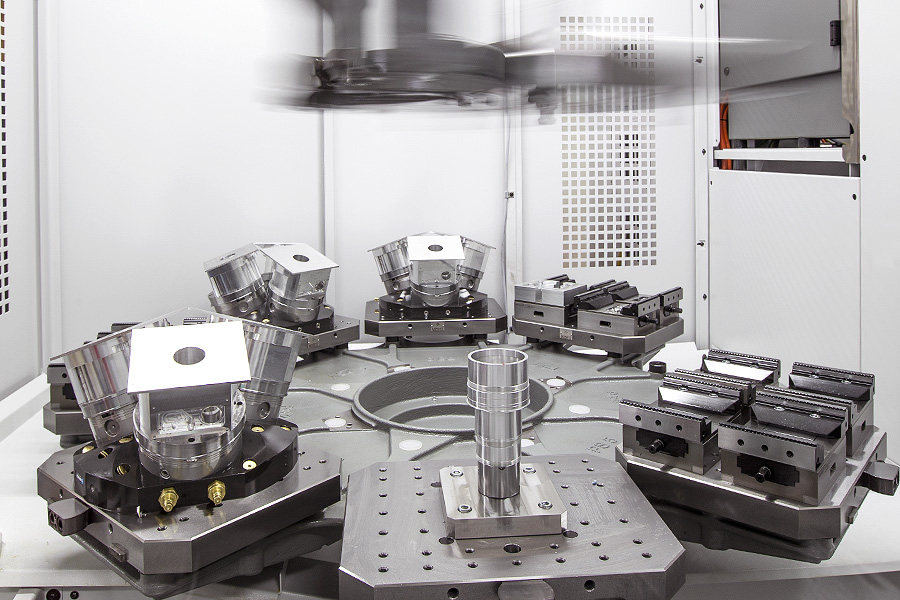 Efficient processes – continuous optimisation
When carrying out our work, we rely on the automation of production and networked processes. Our main aim in this area is to achieve complete digitisation of all mechanical, administrative and logistical processes. The interplay between high-performance robotics and well-trained employees maximises our machine running times, increases product quality and continuously improves our efficiency.
The advantages
24/7 operation for maximum output in series production
Flexibility in the case of orders and projects at short notice
Full traceability of all stages of production
Standardised procedures and consistently high quality
Continuous process optimisation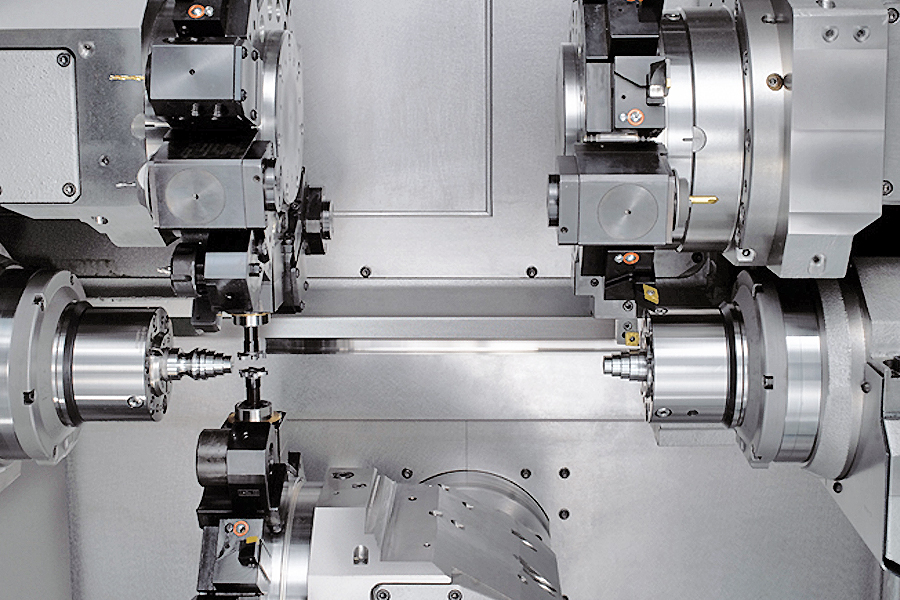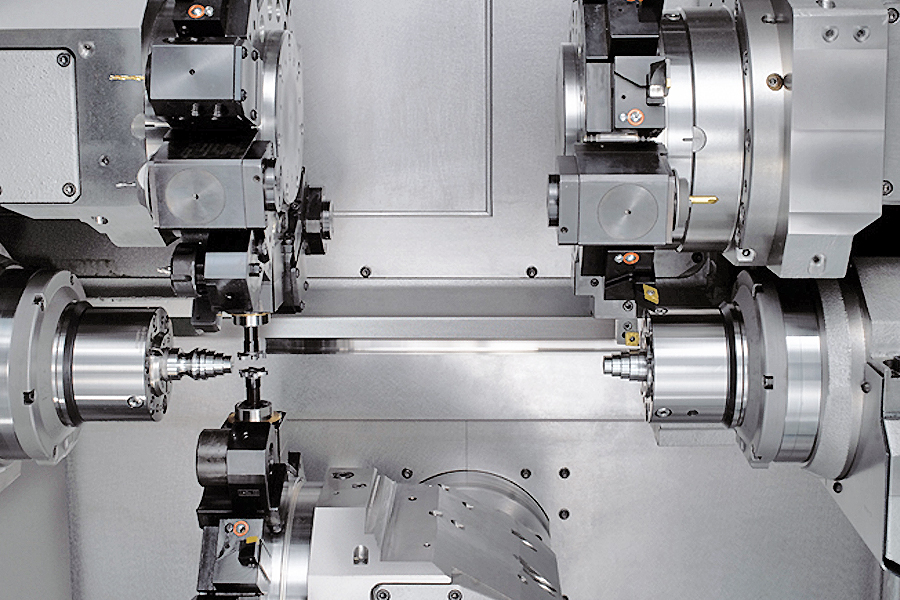 Increasing efficiency – minimising sources of error
Using our 11-axis turning centres and our 5-axis milling centres for complete machining enables us to manufacture complex components in one single operation. When doing so, we also make the most of reliable machining strategies, intelligent programming and our experience in clamping and tool technology. Manufacturing parts in one single operation helps to minimise errors and increase efficiency.
The advantages
Short processing times and quick machining
Reduced labour costs per component
High process reliability
A low manufacturing inventory
Precise planning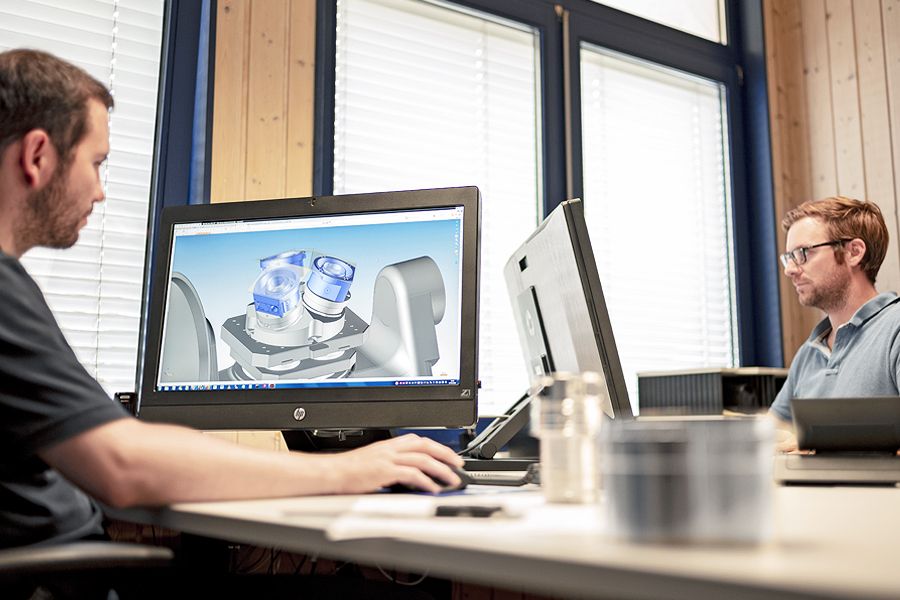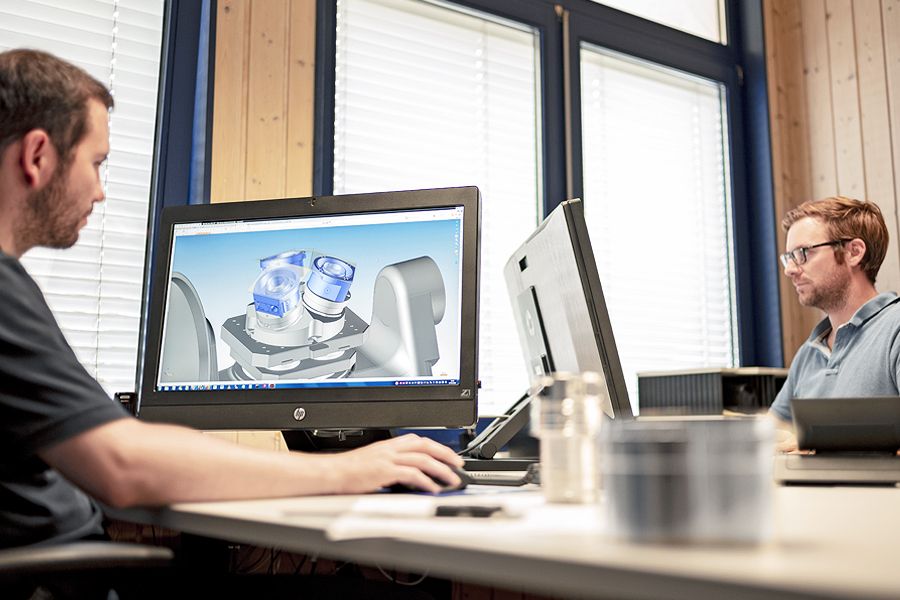 Digital networks – seamless transitions
CAM programming optimises and accelerates the manufacturing procedure for components with complex geometries. It also enables networks to be established between all areas, from customer data through to digital tool management and right through to our turning and milling centres. As a result, we can rely on a smooth manufacturing procedure with no loss of information between the individual processes.
The advantages
Complex machining of components using state-of-the-art machines
Significantly shorter set-up times
Production from a batch size of 1
Fully networked adjacent processes
Digital and networked tool management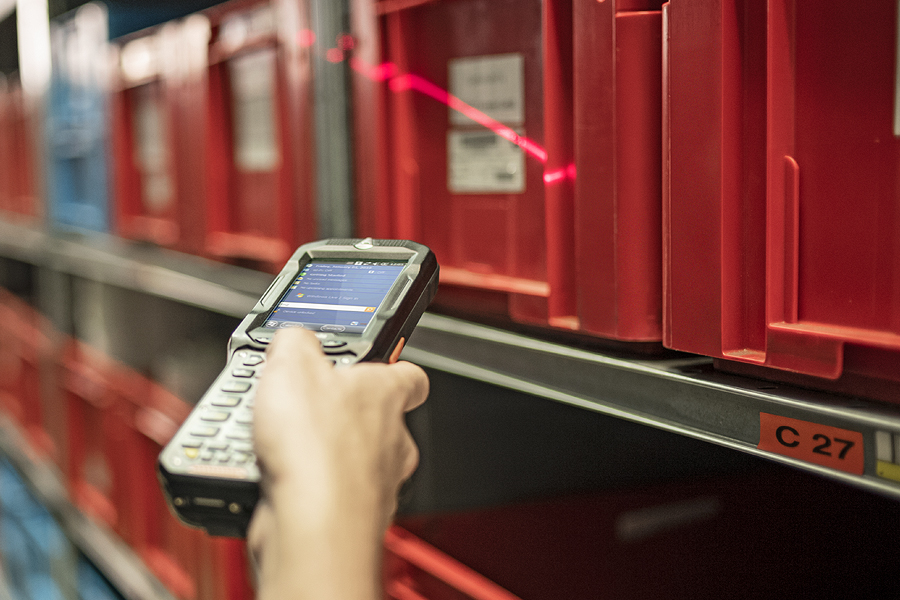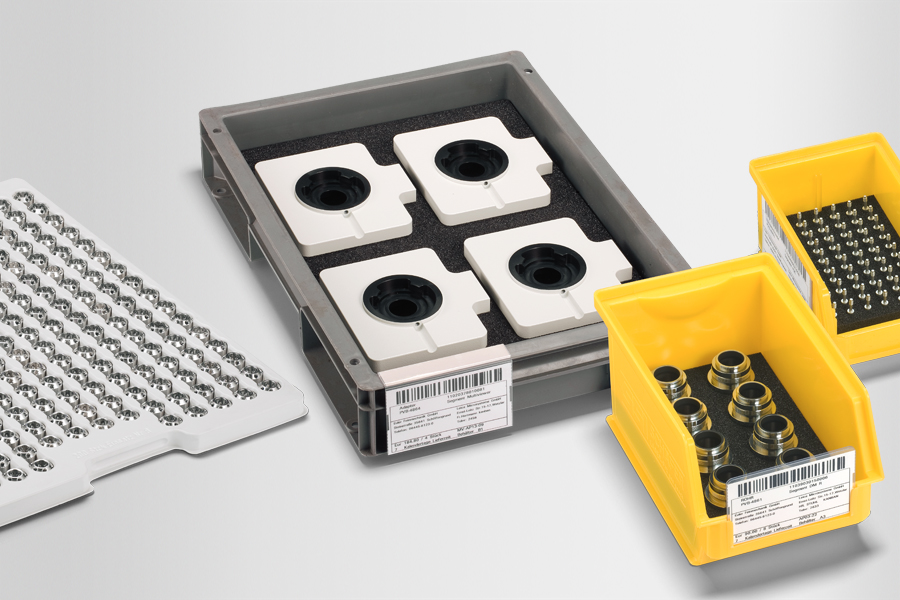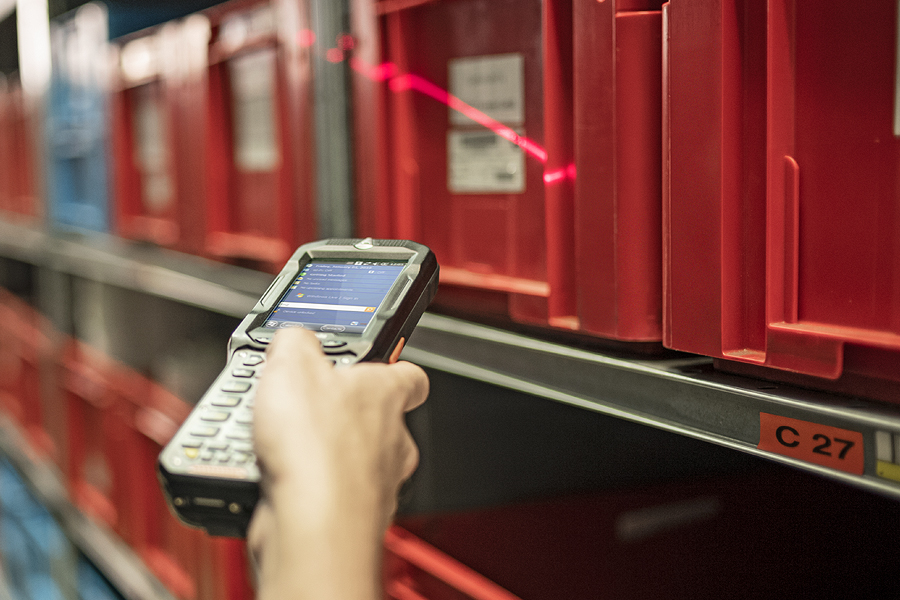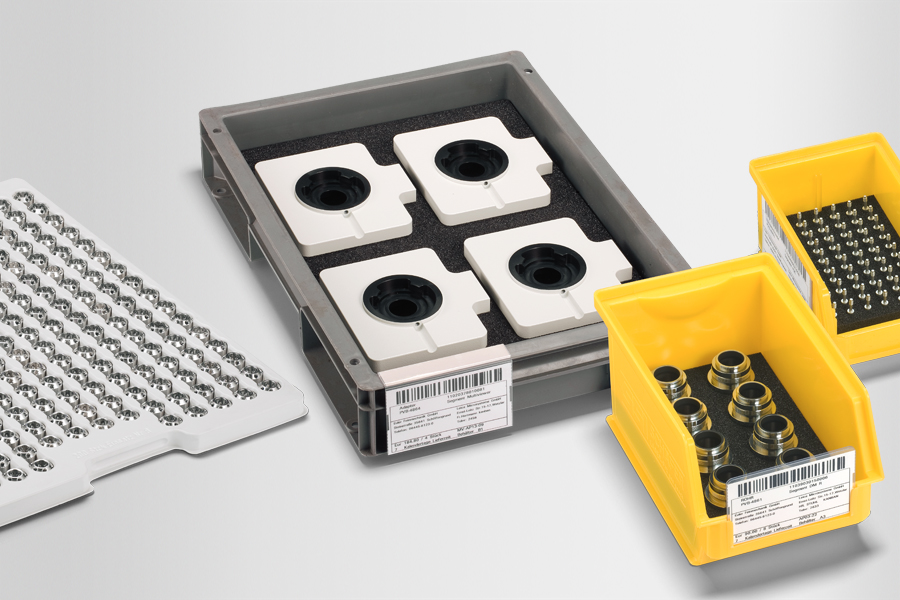 Real-time information – efficient processes
We record all operating and machine data and create networks containing information on orders, production, purchasing, storage and logistics. This provides us with a comprehensive real-time overview of all data at all times and forms an ideal basis for the efficient management of all processes. The digitalisation of our logistics activities facilitates the just-in-time provision of all required materials.
The benefits:
Production data can be accessed by customers at all times
Just-in-time provision of all production-relevant materials
Management of more than 10,000 active customer items
Using QR codes to mark and trace all items
An EDIFACT interface for direct links to customer needs and requirements